LS PLUS® can be used in all corps. LS PLUS® can be mixed with herbicide, fungicide and growth regulator.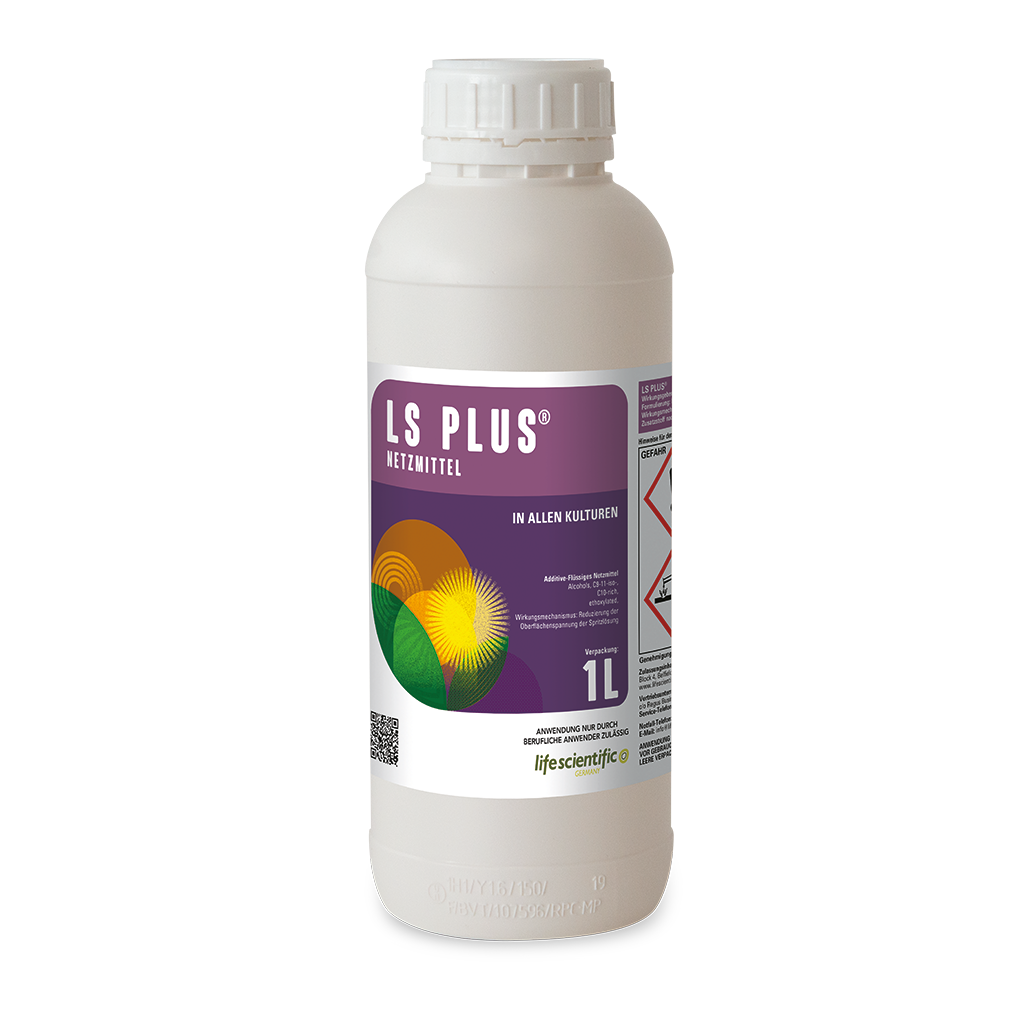 Product information
Active ingredients
900g/l ( 90 Gew.-%) Isodecylalkoholethoxylat
Key uses
Cereals, wheat, barley, rye, triticale, winter rape, rape, peas, beans, sugar beet, maize, hops, Vegetables
Cereals, Wheat, Barley, Rye, Triticale, Winter oilseed rape, Rape, Peas, Beans, Sugar beet, Maize, Hops, Vegetables
Use plant protection products safely. Always read the label and product information before use.